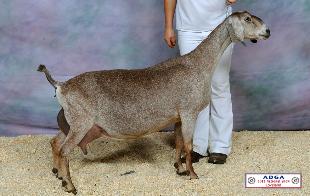 SGCH Thunder Ridge PS Willow 4*M
Sire: GCH *B Thunder-Ridge BT Patriot
SS: ++*B Thunder-Ridge Limited Edition
SD: Farraway-Farm Boppin' Brianna
Dam: SGCH Thunder Ridge Miss*Skeeter 3*M
DS: GCH *B Thunder Ridge BT Patriot
DD: SGCH Iron-Owl PTN Dragonfly 2*M
Willow is following in her dams footsteps. As a 2 year old, we are seeing the structural correctness and gorgeous mammary that we saw in her as a yearling. She is everything we hoped for when ordering her from Thunder Ridge. She is a doe that meets all the criteria of the scorecard. Though short in stature, she is an incredibly correct doe. Add to that her very correct, capacious mammary. She is a pleasure and professional in the show ring and the milk stand. Can't ask for better than that. * Willow continues, at age 6, to be a competitive doe and this year has been her year. 2x Best Doe in Show, multiple times Best of Breed and Best Udder of Breed. To be owned by this sweet, gentle doe has been an honor. She continued this winning streak in 2014.
** Willow has been retired from the show ring and milk string. She has been one of those phenomenal does that proved that small can be just as much of a power house, if not more, than the bigger does. ** Willow had to have an emergency double mastectomy, performed at WSU Vet Hospital. She will be given a year off to heal but we look forward to breeding her in the fall of 2019.
10/2/2019 - Today, we said goodbye to our beloved Willow. There is an emptiness in our barn and in our hearts. There will never be enough words to describe Willow and what she meant to us. RIP sweet girl. Thank you for all you gave too us.
PTI21: 168
PTI12: 119
ETA21: 28
ETA12: 23
1-02 202 1210 (5.0)60F (3.5)43P
2-01 212 1490 (5.0)75F (3.6)53P
2-11 260 2040 (5.0)102F (3.5)71P
4-00 264 2480 (4.7)116F (3.5)87P
5-00 221 2040 (5.1)103F (3.6)74P 5-11 300 3030 (5.0)150F (3.6)109P
7-01 236 2420 (4.8)117F (3.5)84P
8-00 240 2420 (4.8)117F (3.6)86P
8-10 142 1260 (4.6)58F (3.7)46P complete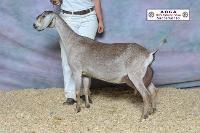 2 year old 2nd freshener

3 year old 3rd freshener


4 yr old 4th freshener
2008
3x 1st place yearling milker
2009
2x 1st 2 year old SWWDGA Show
1st/w/1st udder and Reserve Champion Clark Co. Fair
1st place 2yo and Reserve Champion Lewis Co. Fair
1st w/1st udder and Reserve Champion Monroe Fair
1st w/1st udder Puyallup Fair
2nd place 2 year old Central WA State Fair
2010
1st w/1st Udder 3 yo Monroe Fair
1st w/1st Udder & BUOB Puyallup Fair
2011
2nd and Reserve Champion Salem, OR Show
2nd w/1st Udder, Reserve Champion, BUOB Central WA State Fair
2012
3x 1st pl 5 year old, 1x Grand Champion, 1x Reserve Champion (finished champion) NWODGA
9th place 5-6 yr old ADGA National Show
BOB & BUOB Evergreen State Fair Reserve
BUOB WA State Fair
2013
BOB, BUOB, Best in Show Clark Co Fair
BOB, BUOB, Best in Show Lewis Co Fair
BOB, BUOB Monroe Fair
2014
BOB, Best Sr. Doe in Show Lewis Co. Fair
2015
7th pl Aged Doe ADGA National Show
BOB - SWW Fair

5 year old 5th freshener
Grand Champion in Ring 2
Reserve Grand Champion in Ring 4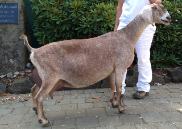 6 year old 6th freshener
BOB Evergreen State Fair